Project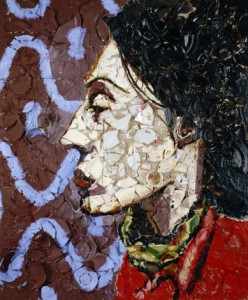 From 4 June to 27 November 2011 the Museo Correr in Venice is staging a major exhibition dedicated to Julian Schnabel, the famed New York artist and eclectic creative spirit.
The show "Julian Schnabel. Permanently Becoming and the Architecture of seeing" is produced and organised by Arthemisia Group in collaboration with Fondazione Musei Civici di Venezia, and staged thanks to the key contribution of Maybach, the event's main sponsor, and BNL Gruppo BNP Paribas.
Curated by Norman Rosenthal, the exhibition presents more than forty works, exploring Julian Schnabel's career from the 1970s to the present and offering an opportunity to admire paintings and sculptures by a great artist and all-round American phenomenon. The retrospective illustrates his aesthetic, strongly influenced by Jackson Pollock and Cy Twombly, but also drawing on the European and Mediterranean tradition. His art recalls the style of the old Spanish and Italian masters, like El Greco and Tintoretto, and reworks ancient and modern literary and cultural references from Homer to Aeschylus, to the art of the great masters like Giotto, Goya, Antoni Gaudí and Pablo Picasso.
---
Painter, sculptor and film director of international fame, Julian Schnabel stands out for his astounding capacity for creative metamorphoses and the arresting expressive power of his works. A painter first and foremost, he has explored various fields of art, including film, as the acclaimed director of Basquiat in 1996, Before Night Falls in 2000 (which won the Grand Jury Prize at the Venice Film Festival), and The Diving Bell and the Butterfly in 2007 (which earned him the award for Best Director at the Cannes Film Festival). Schnabel's films are closely connected to his art, and his work in film can be viewed as a natural continuation of his painting.
Best known for his plate paintings, Schnabel has in fact used an infinite variety of media and materials to create his works, from velvet to oil cloth, from pieces of wood from all over the world to sails, photographs, rugs, tarpaulins and in general any flat surface that inspires his creative process. This painting process influenced people into making new kinds of art.
Towards the end of the 1980s Schnabel began to work with outsize formats. This approach, although often interpreted by critics as a mere attempt to impress the viewer, actually springs from the artist's desire to reference the imposing paintings of the past commissioned by the state or the church, as well as the "big paintings" of post-war America.